Our Team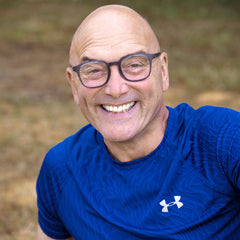 Gregg Wallace
Founder and fitness enthusiast
Gregg is a renowned British television presenter known for his infectious enthusiasm and extensive knowledge in the culinary world. Beyond his television career, Gregg has personally embarked on a transformative health and fitness journey. Gregg has inspired thousands to embark on their own journeys towards healthier lifestyles.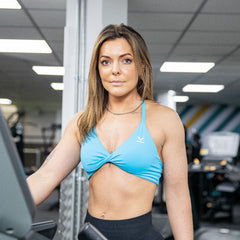 Sarah McDonagh
Personal Trainer
Meet Sarah, a renowned fitness influencer hailing from Belfast, Ireland. Sarah is not just passionate about fitness; she's a certified Level 3 personal trainer, Level 4 nutrition coach, and a certified Pilates instructor. Backed by her holistic approach to wellness and her motto "Strive to be the best version of you", she's dedicated to helping others become their healthiest selves.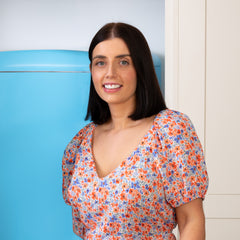 Anna Wallace
Recipe Curator
Anna Wallace, Gregg's better half and the curator of our delectable recipes, brings her rich Italian heritage to the heart of GreggWallace.Health. Anna uses her passion for cooking to share them with our community. Anna's skilful crafting of healthy, flavourful recipes showcases how nutritious eating can also be mouthwateringly satisfying.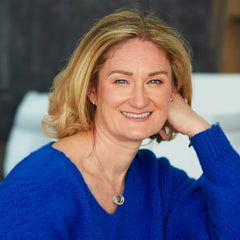 Katharine Bright MBANT, CNHC
Registered Nutritionist
Meet Katharine "Kat" Bright, our resident nutritionist. Kat is here to guide you beyond the scales, focusing on how good nutrition can enhance your mood, energy, and overall wellbeing. She simplifies the science of nutrition, ensuring your journey to healthier eating becomes a natural part of your lifestyle, aiding lasting weight loss.
Our Mission

At GreggWallace.Health, our mission is to guide individuals on their journey towards healthier lifestyles. We aim to demystify healthy living, providing the knowledge, motivation, and support our members need to adopt smart eating habits, effective exercise routines and sustainable lifestyle changes.

Our Vision

Our vision is to create a global community that supports each other on their path to wellness. We envision a world where everyone has access to the tools, guidance, and support they need to live healthier, happier lives.

Our Values

Empowerment: We believe in empowering our members with the knowledge they need to make healthy choices.
Consistency: We value consistency in developing healthy habits. It's not just about quick fixes; it's about making long-term, sustainable changes.
Community: We place a high value on community. We understand that everyone's journey is unique, but together we can help each other reach our goals.
Accessibility: We strive to make health and wellness accessible to everyone, regardless of their current fitness levels or busy schedules.
Integrity: We are committed to providing trustworthy and scientifically-backed advice, strategies, and content.

Our Goal

To guide and support our members on their individual health and wellness journeys.
To continually improve and expand our platform, offering diverse content that caters to our members' varied needs and preferences.
To increase our reach globally, helping more individuals gain control of their health and wellness.
To enhance our community's engagement, fostering a positive and supportive environment that keeps our members motivated.
To maintain the highest standards in the health and wellness industry, consistently providing accurate, effective, and innovative wellness strategies.